Calcified Artery Closure in Peripheral Cases.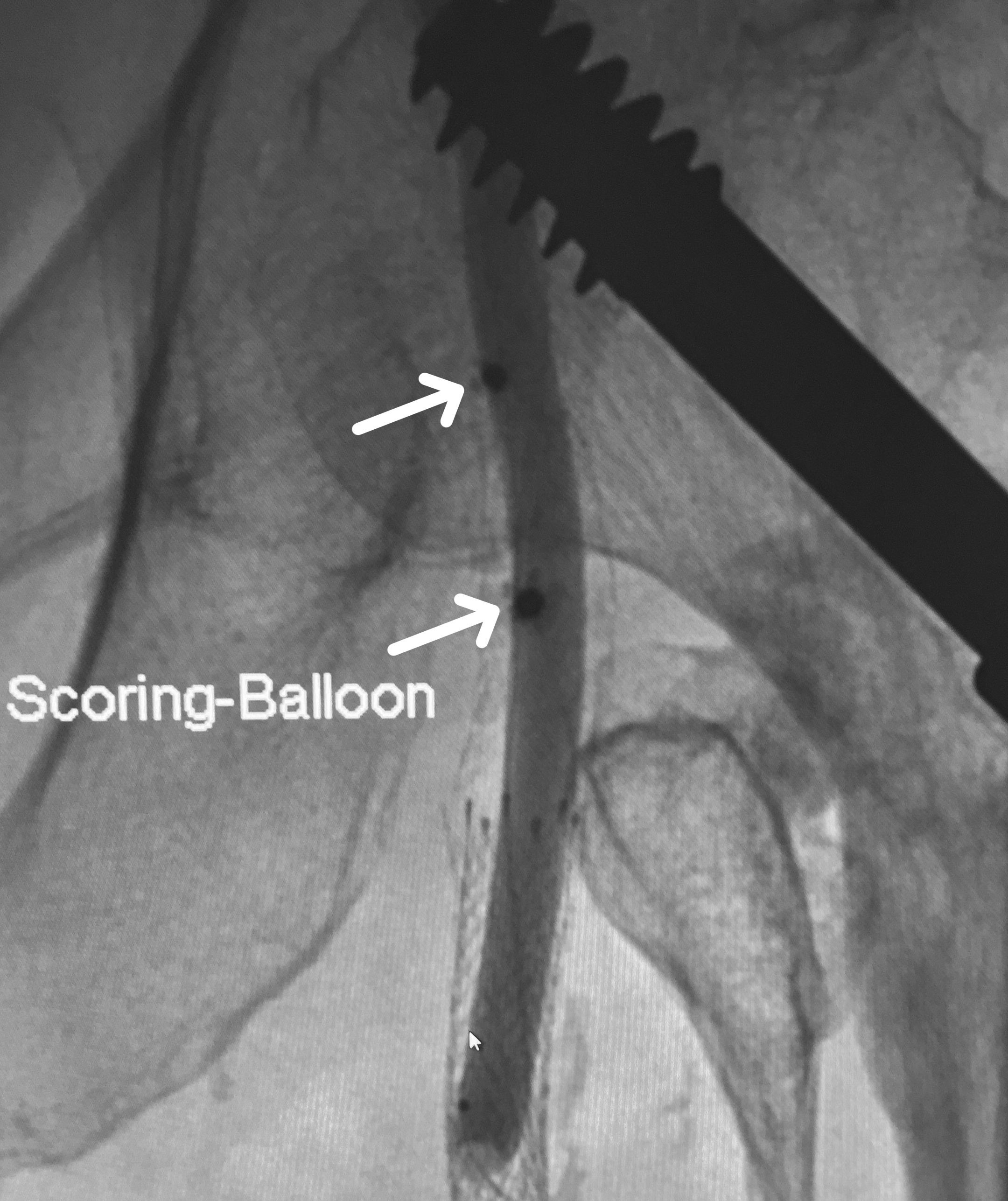 Two previously deployed Celt ACDs (indicated by arrows above) in a vessel with an inflated Scoring Balloon for angioplasty of femoral stent.
---
Celt ACD® allows multiple immediate re-sticks in calcified arteries.
---
Celt ACD® is located in the arterial wall not in the circulation.